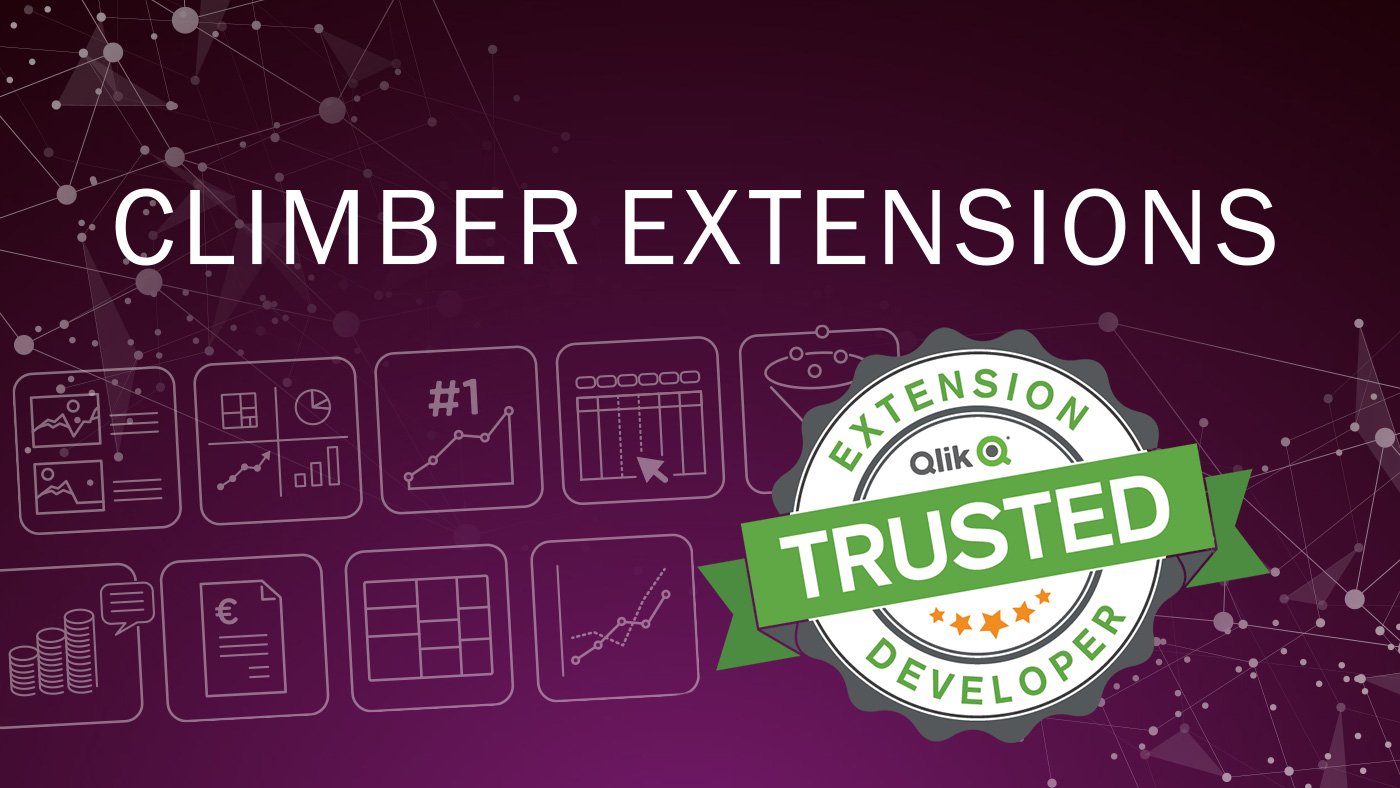 The Climber Custom Report Extension is TED accredited!
We are very proud and happy to announce that the Climber Custom Report Extension – the quintessence of self-service – for Qlik Sense has been accredited within the Trusted Extension Developer Program. The TED program, released by Qlik a few months ago, enables developers to create innovative extensions that expand the value of Qlik Sense.
Extensions that have been awarded a TED accreditation have been rigorously tested in regards of quality, completeness, and security. Qlik ensures security protocol and data collection compliance which reduces the risk of code failure on upgrade. The knowledge of the Custom Report Extension being accredited gives you increased confidence to deploy the extension at scale. All accredited extensions are found at Qlik Market.
"We are excited to acknowledge that the Custom Report+ finally has been accredited as a trusted extension. This is our most popular extension, it adds great value to our customers and their investment in Qlik Sense. The extension makes the migration from QlikView to Qlik Sense a lot easier. We are currently working together with Qlik to accredit more of our many extensions", says Michael Nordström, CIO of Climber.
What is the Custom Report Extension?
How long have you wished for customizable tables in Qlik Sense? With the Climber Custom Report Extension for Qlik Sense, you are able to create customized tables based on data in master tables. You can visualize your data as a straight table, pivot table or combo chart, and easily export your table to a new app.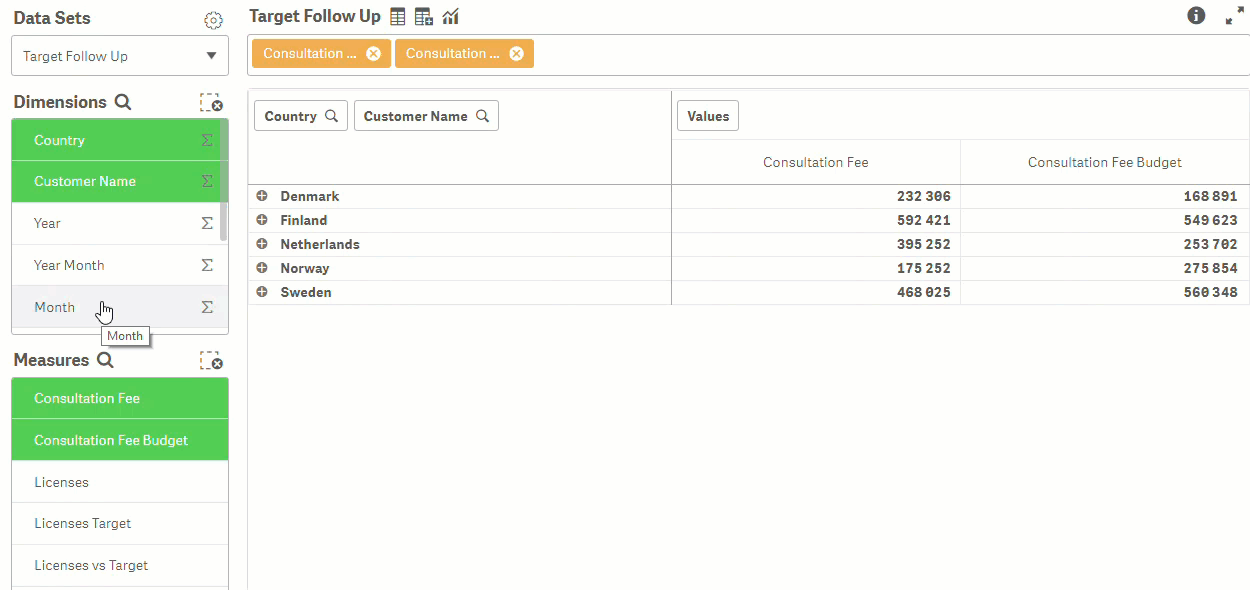 Want to know more?
Contact us!
Don't let data illiteracy hold back on your business performance! Find out how to kick start your journey towards greater data literacy in your organization by joining our 30-minute crash course webinar on April 16 at 13:30 CET with Jordan Morrow, Head of Data Literacy, at Qlik.
We've updated our extensions so they now work with the Qlik Sense February 2019 release. We've added lots of new exciting and useful features in the Custom Report and Finance Report extensions.
Haluatko tietää lisää Climberin Qlik Sense -laajennusosista (Extensions)? Ilmoittaudu heti! Tiistaina 19.3, 08:30-12:00, Helsinki. Climberin suosituimmat laajennusosat Custom Report ja Finance Report.