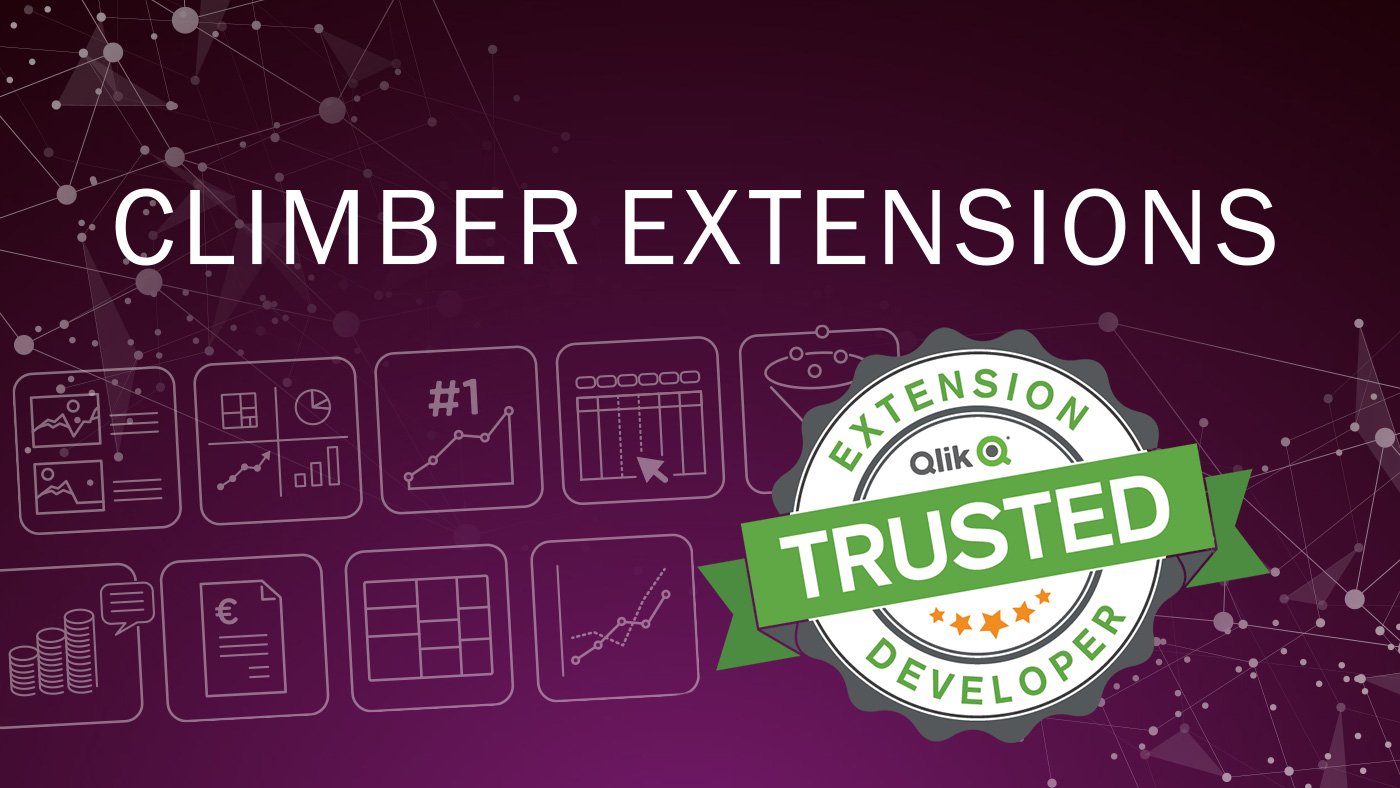 The Climber Custom Report Extension is TED accredited!
We are very proud and happy to announce that the Climber Custom Report Extension – the quintessence of self-service – for Qlik Sense has been accredited within the Trusted Extension Developer Program. The TED program, released by Qlik a few months ago, enables developers to create innovative extensions that expand the value of Qlik Sense.
Extensions that have been awarded a TED accreditation have been rigorously tested in regards of quality, completeness, and security. Qlik ensures security protocol and data collection compliance which reduces the risk of code failure on upgrade. The knowledge of the Custom Report Extension being accredited gives you increased confidence to deploy the extension at scale. All accredited extensions are found at Qlik Market.
"We are excited to acknowledge that the Custom Report+ finally has been accredited as a trusted extension. This is our most popular extension, it adds great value to our customers and their investment in Qlik Sense. The extension makes the migration from QlikView to Qlik Sense a lot easier. We are currently working together with Qlik to accredit more of our many extensions", says Michael Nordström, CIO of Climber.
What is the Custom Report Extension?
How long have you wished for customizable tables in Qlik Sense? With the Climber Custom Report Extension for Qlik Sense, you are able to create customized tables based on data in master tables. You can visualize your data as a straight table, pivot table or combo chart, and easily export your table to a new app.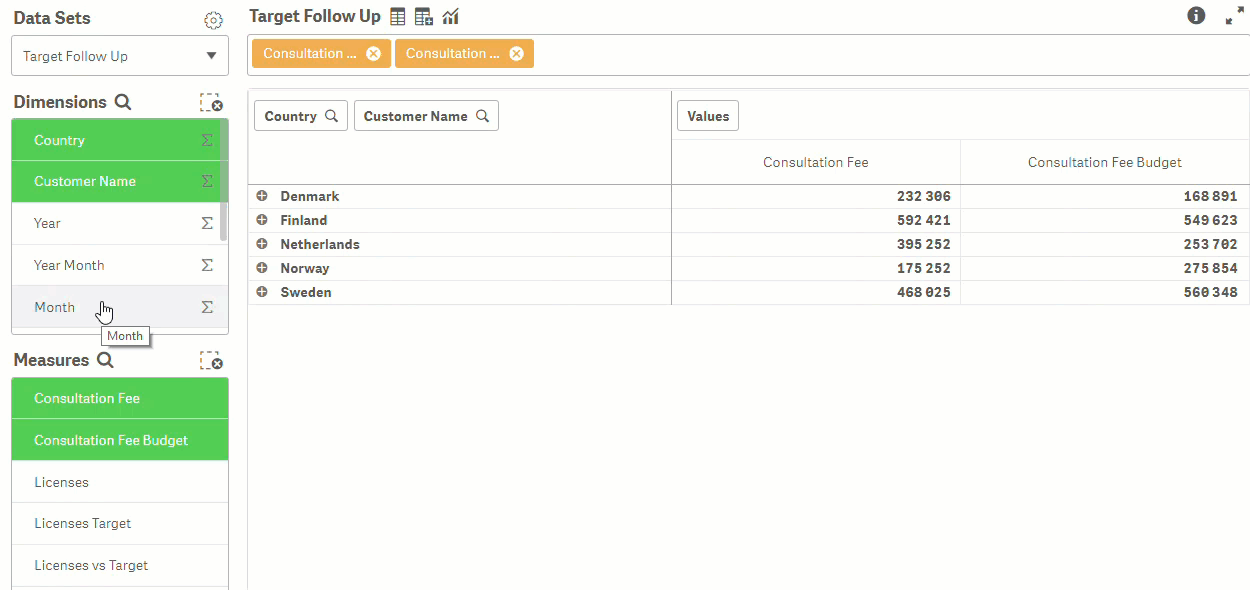 Want to know more?
Contact us!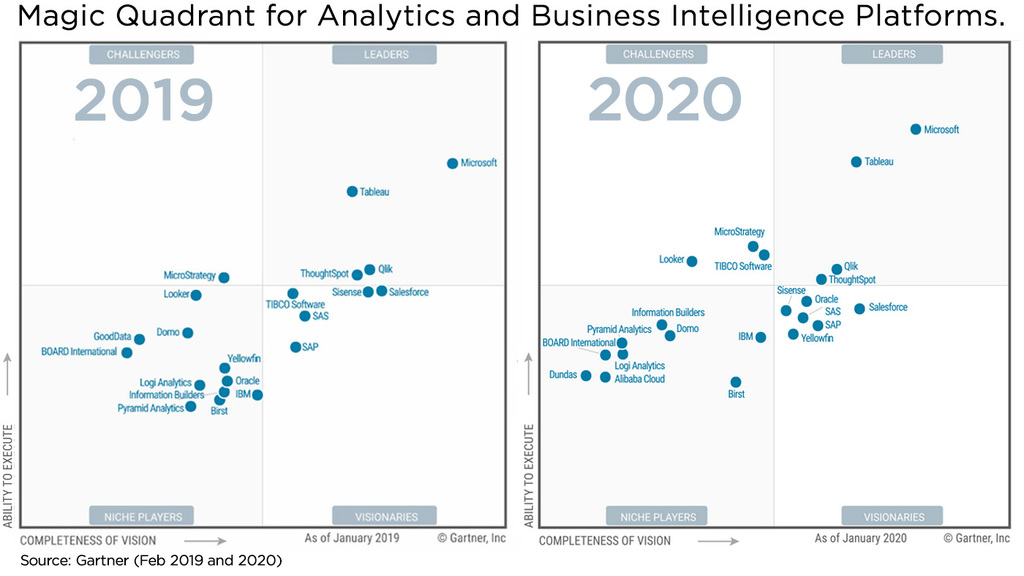 Uutiset
Download the Gartner Magic Quadrant report to easier compare BI tools. Get an overview of the analytics market ― discover what makes Qlik a 10 year consecutive MQ Leader in Analytics and BI platforms.
>> Download the report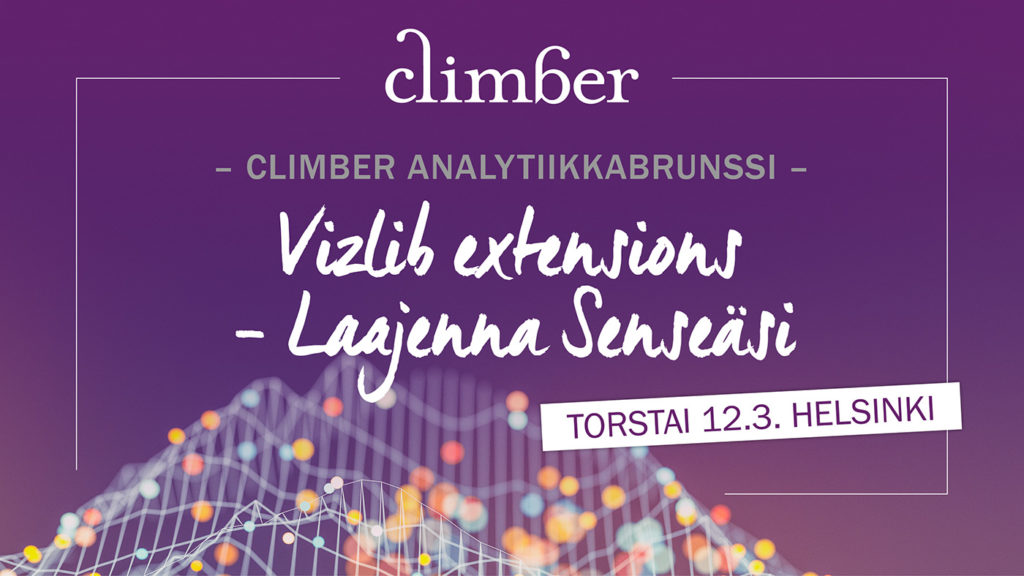 Event
Järjestämme vuoden toisen analytiikkabrunssin Helsingin keskustassa torstaina 12.3. klo 10-12! Loppukäyttäjän kannalta Qlik-sovelluksen keskeisin osa on visualisointi. Kuinka virittää käytettävyys huippuunsa ja tehdä se kustannustehokkaasti hyödyntämällä parhaita käytäntöjä?
>> Ilmoittaudu tästä!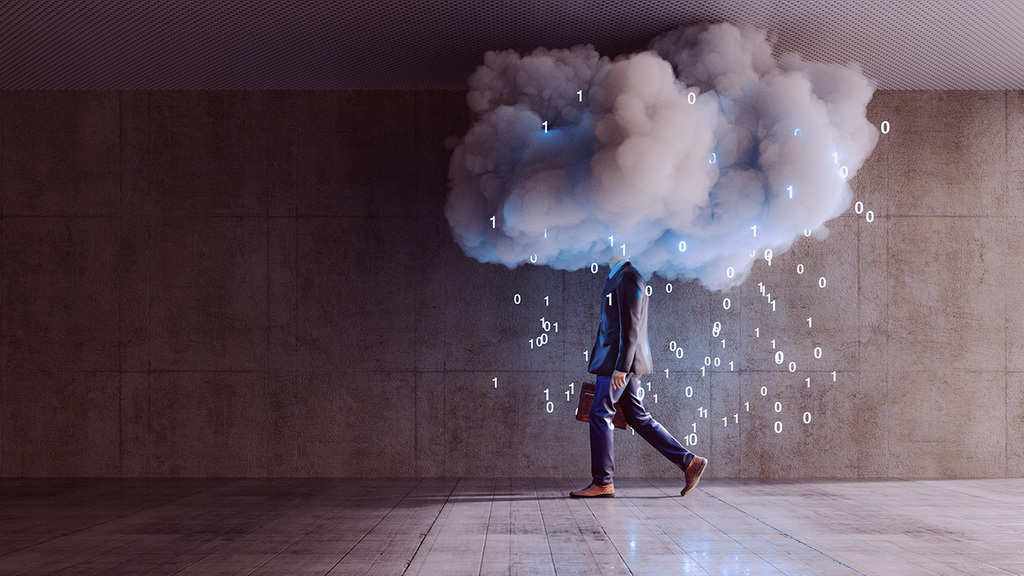 Blog
How come some airplanes don't return from the battlefield? Are the success stories of Bill Gates, Jeff Bezos and Mark Zuckerberg the best learning experiences? And how could people in 1987  think that cats were more likely to survive if they fell from a higher floor? All these questions have one factor in common: they suffer from "survivorship bias".
>> What is Survivorship Bias?