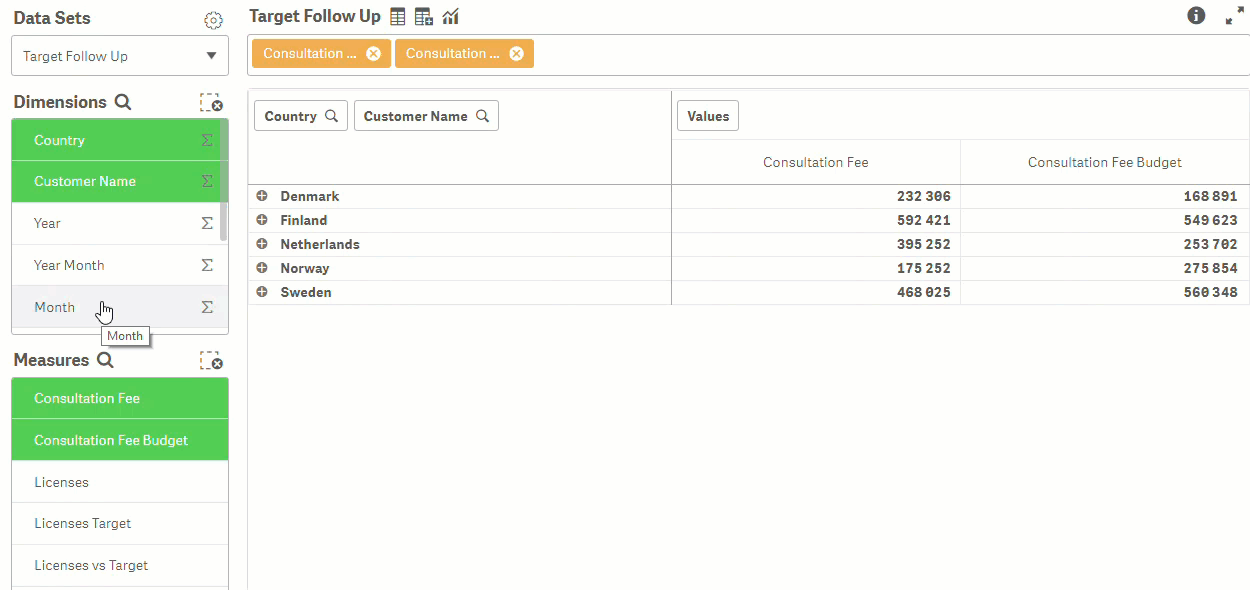 How long have you wished for customizable tables in Qlik Sense?
The TED accredited Climber Custom Report Extension for Qlik Sense is the quintessence of self-service, being able to create customized tables based on data in master tables gives you an extremely versatile and powerful tool. With the option to choose any dimension or measure you want to see and visualize in a variety of ways you will always have it your way. Check out the tutorial below!
WITH THE CLIMBER CUSTOM REPORT YOU CAN: 
Visualize your data as a straight table, pivot table or combo chart.
Sort your data in pivot tables and combo charts.
Choose between different combo chart options. You can both change layouts and add values.
Export to an app! Export your customized table. Just select the data, click "export to app" and continue working with your new data set.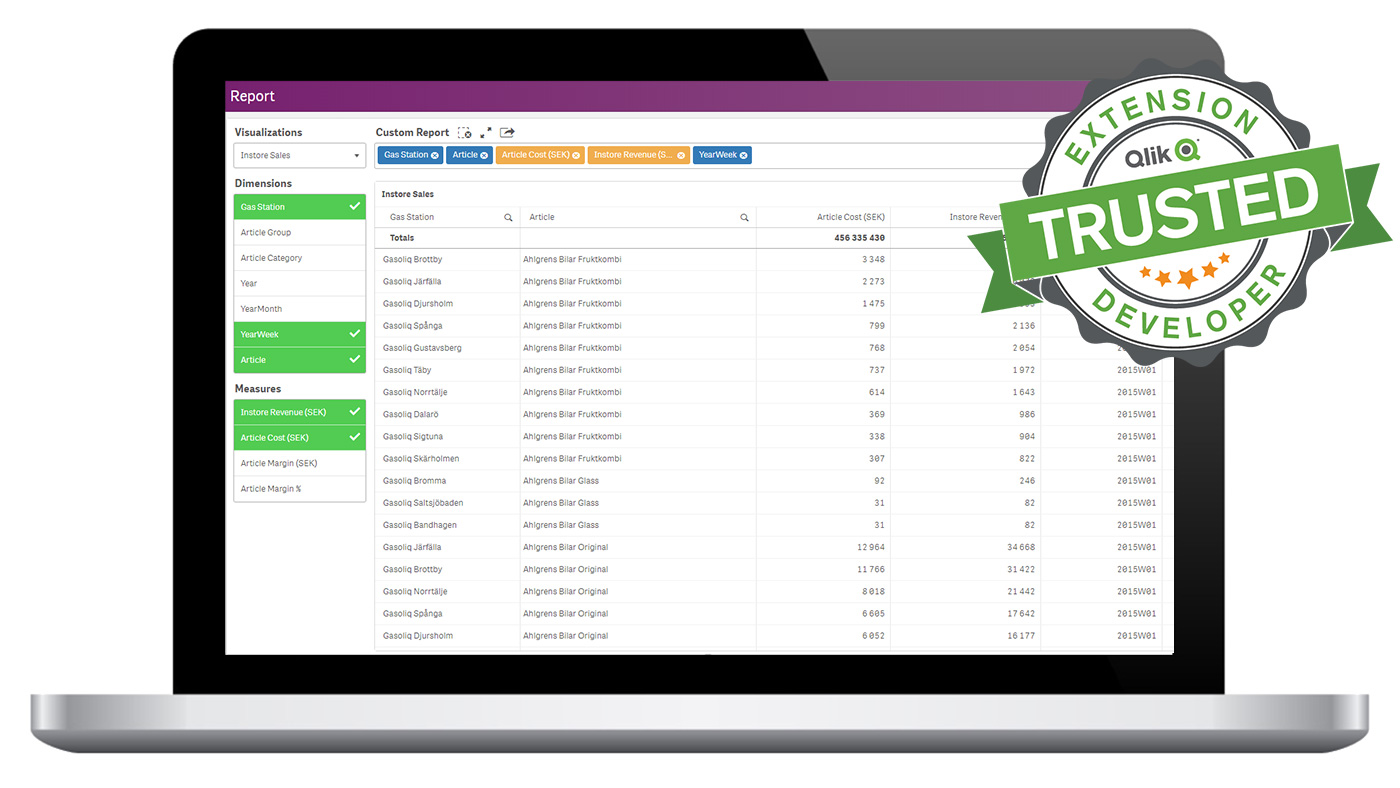 This is how it works.
Check out the tutorial!
NEW FEATURES
Defer Layout Update – Wait for confirmation before updating the visualization.
Show details – Use descriptions in your master item dimensions and measures.
Icons – Option to use icons instead of a drop-down menu.
Hide-options – Hide items on the context.
Combo Chart options – Show/Hide data labels and data points.
Sort dimensions/measures –  Now available in pivot tables and combo charts too.
CHANGES AND BUG FIXES
Totals is on as default if not otherwise specified.
Reorganized the settings in the property panel.
Perfect scrollbar bug.
Export to app.
Selection errors on large datasets.
Column order sync error.
Improved Firefox compatibility.

What are Climber Extensions?
With Climber Extensions, you will get a complete business solution in Qlik Sense. We have developed a series of extensions for more flexible, user-friendly and transparent solutions in Qlik Sense. We have also developed extensions especially for people in the finance department, such as the finance report, custom report, and KPI extensions. Are you using QlikView today? Extensions are the way to an even better BI solution while still retaining some of the old QlikView functionality.
AVAILABLE BY SUBSCRIPTION
Climber Extensions are available by monthly subscription and fees are based on the number of user licenses in Qlik Sense. The extensions can be used on all applications and by all users. The subscription includes installation, normal product support, updates and any additions we make to the packages over time.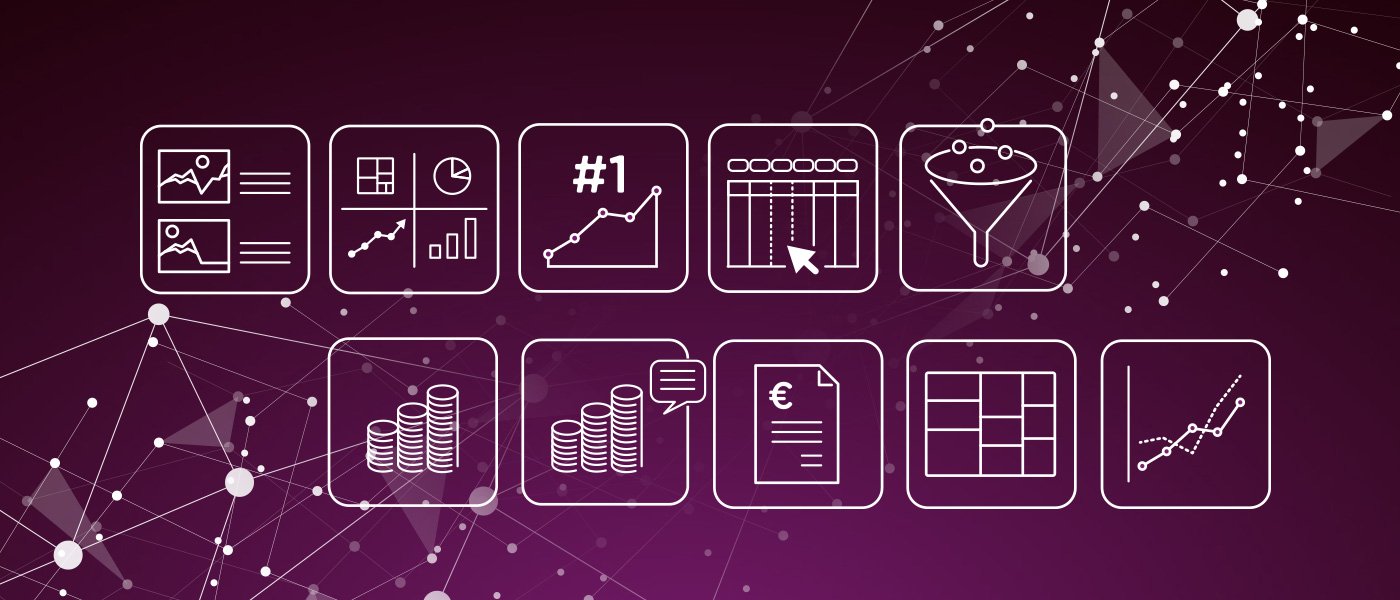 Want to know more?
Contact us!
Demo, pricing or more information? Contact us!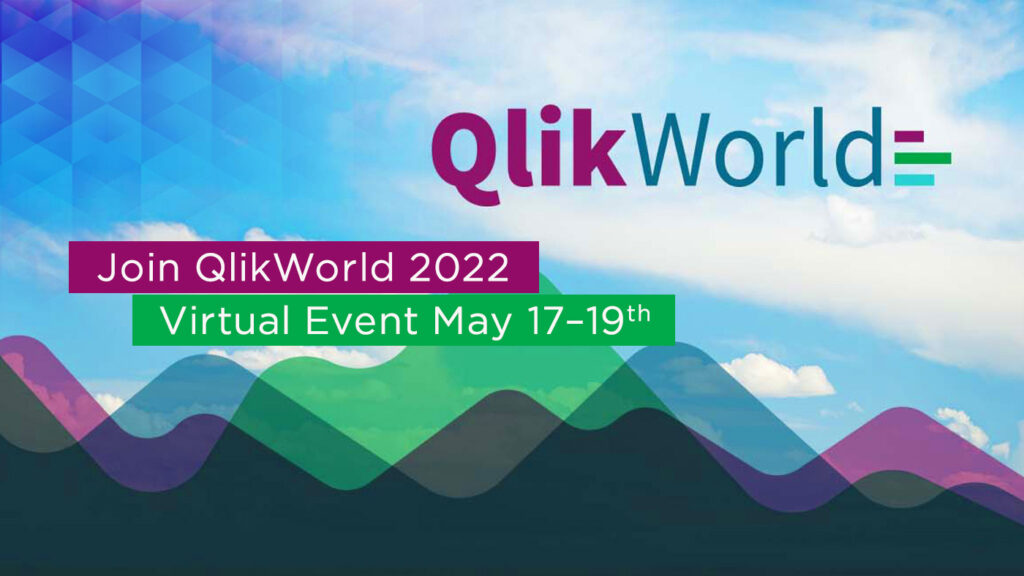 Tapahtumat
QlikWorld Virtual Event is the industry-leading, free global event featuring the biggest names in data. Join us for three days of inspiring keynotes, informative breakouts, and innovative technology combined with virtual networking opportunities. Register for your seat today!
>> Sign me up!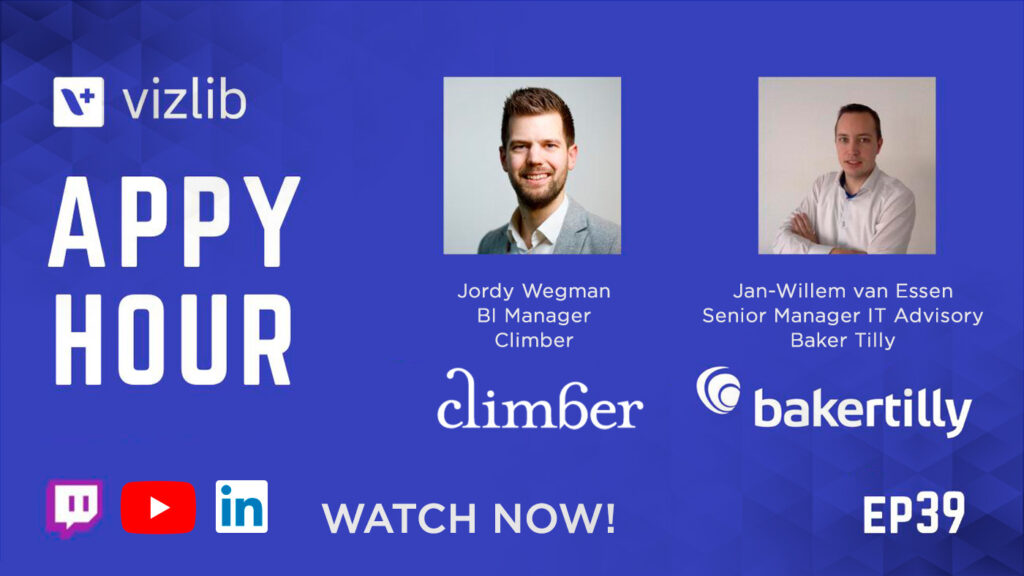 On-demand webinar, Tapahtumat
Hear the accounting and advisory firm Baker Tilly who are using Vizlib's extensions to enhance the standard functionality in Qlik Sense, making their day-to-day life easier while saving time and money for both their internal IT department and their clients. Watch this episode of "Vizlib Appy Hour" to hear how Baker Tilly reduced 90% of their internal support calls!
>> WATCH NOW!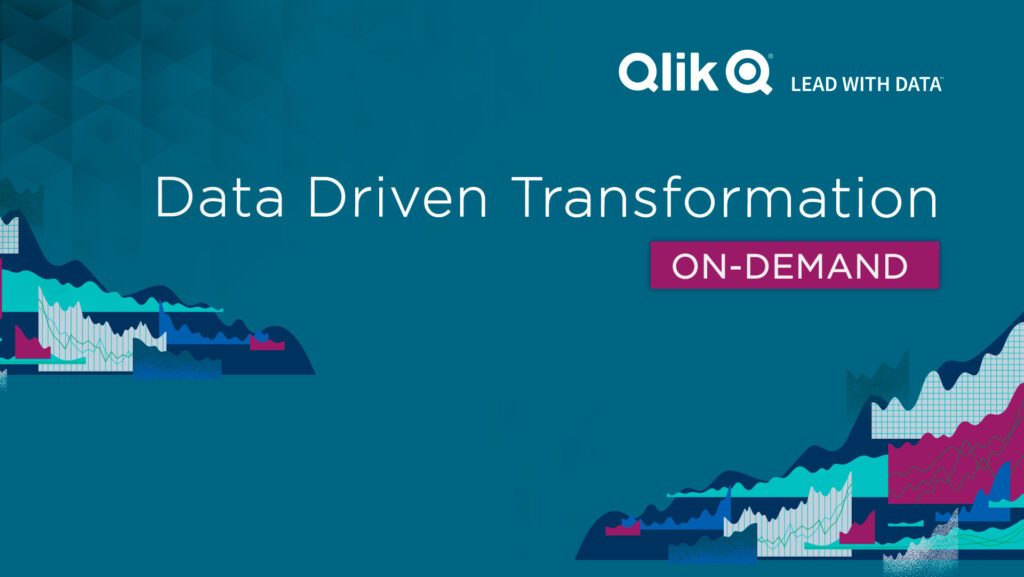 On-demand webinar, Tapahtumat
Varaa paikkasi Qlikin Data Driven Transformation -verkkotapahtumaan. Tapahtumassa kuulet, miten Caruna ja muut asiakkaat käyttävät Qlikiä datalla johtamiseen. Lisäksi opit, kuinka voit lisätä yrityksesi arvoa aktiivisen analytiikan avulla.
>> Katso tallenne