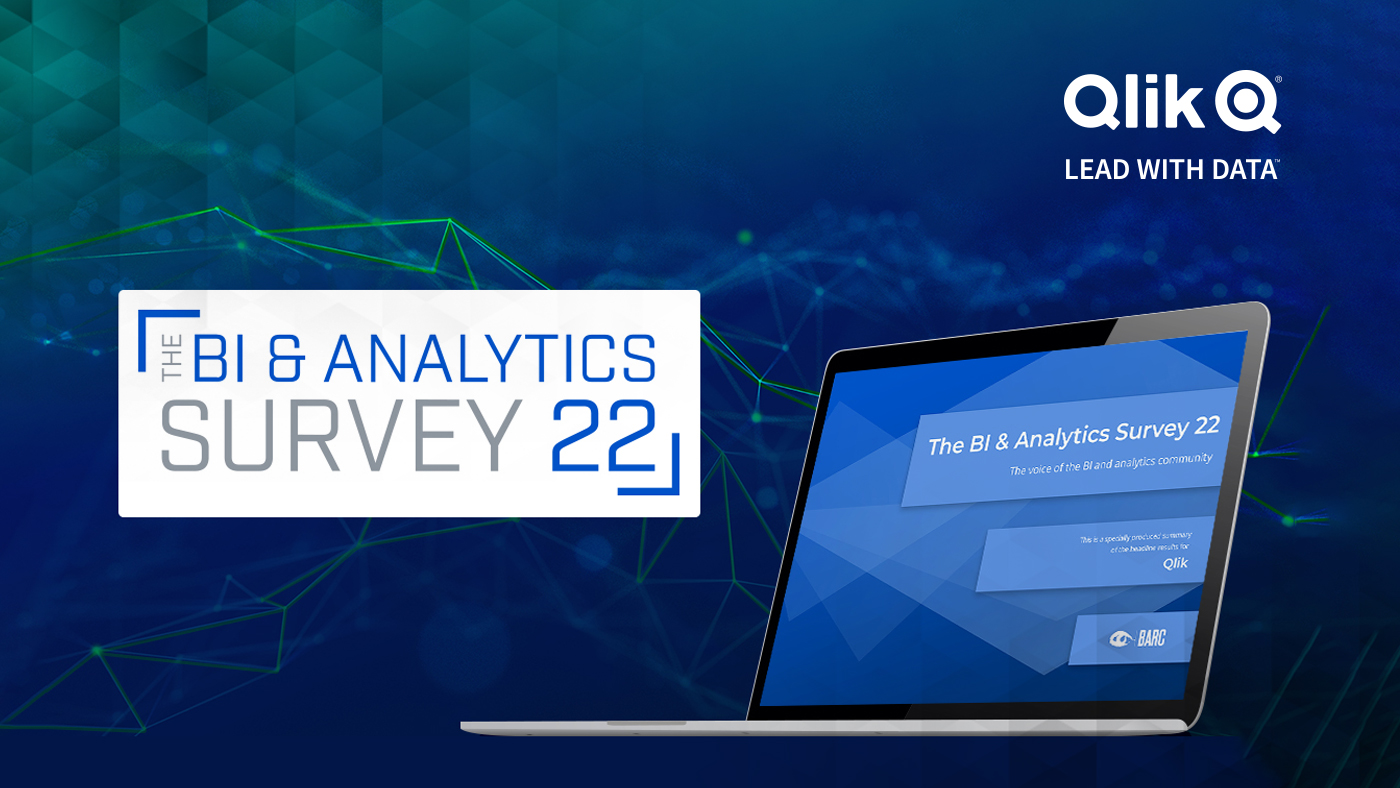 QLIK THE TOP CHOICE FOR BI USERS
– BARC's BI & ANALYTICS SURVEY 2022 –
Earlier this year we've blogged about Gartner and The Gartner Magic Quadrant reports, where Qlik is named a leader in Analytics and Business Intelligence Platforms and a challenger in the quadrant for Data Integration. However, there are more players covering the BI market. Another great source of information is BARC's The BI & Analytics Survey — the largest annual survey of BI users. Business Application Research Center, BARC, is a leading enterprise software analyst firm, that has talked to almost 2,500 BI users to analyse 30 leading products.

Nobody knows business intelligence solutions better than the people who actually use them every day. In BARC's BI & Analytics Survey, you get a good picture of what users consider to be important in a BI tool. For 2022, real-world BI users chose our partner, Qlik, as a favourite for data analytics in its peer groups. They voted Qlik Sense #1 in 6 KPIs and a leader in 45 more, including the critical KPIs of Customer Experience, Business Benefits, Sales Experience, Query Performance, Functionality, Flexibility, and Ease of Use. Download Qlik's survey highlights now to learn more.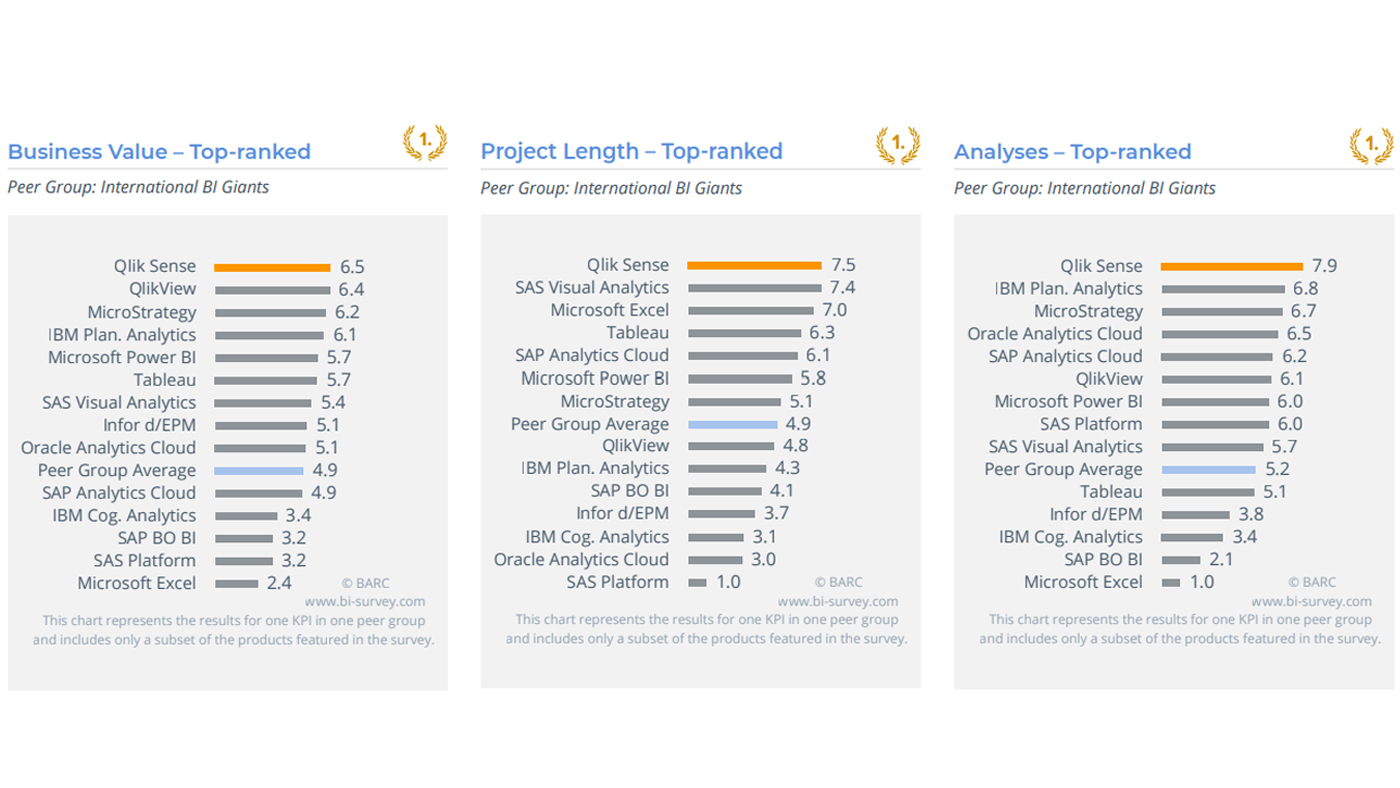 See why users ranked Qlik Sense #1 in Business Value
Rating the various BI products, they are grouped into different peer groups. Qlik is rated in several of them; International BI Giants, Large/Enterprise-Wide Implementations and the Embedded Analytics-focused Products peer group. Qlik gets top or leader ranked in many categories, compared to large competitors like PowerBI and Tableau. Qlik Sense is ranked #1 in Business Value, Project Length, and Analyses in the International BI Giants peer group.
It's an important indicator and predictor of smoothly running and fruitful analytics and BI projects. Outstanding feedback underlines the fact that Qlik is an established analytics and BI vendor with a comprehensive portfolio of professional services and products to satisfy customer needs. Its flexibility and stability allow for quick and efficient implementation.
"Best BI platform on the market. Flexible, powerful, and user friendly."
Head of BI & Analytics Competence Center
"A flexible BI tool that saves companies money when you think about total cost of ownership."
Project Manager for Departmental BI/Analytics
Download the report
How do you keep your customers satisfied? By delivering real business value – that's how you get referrals. Want to learn more? Read the Qlik highlights report from the BARC BI Survey '22 to see what BI users are saying.
RECOMMENDED READING

The right tool for you? Contact us!
BI users have spoken – Qlik is the number one tool. Do you want to know more about Qlik Sense? Get in touch!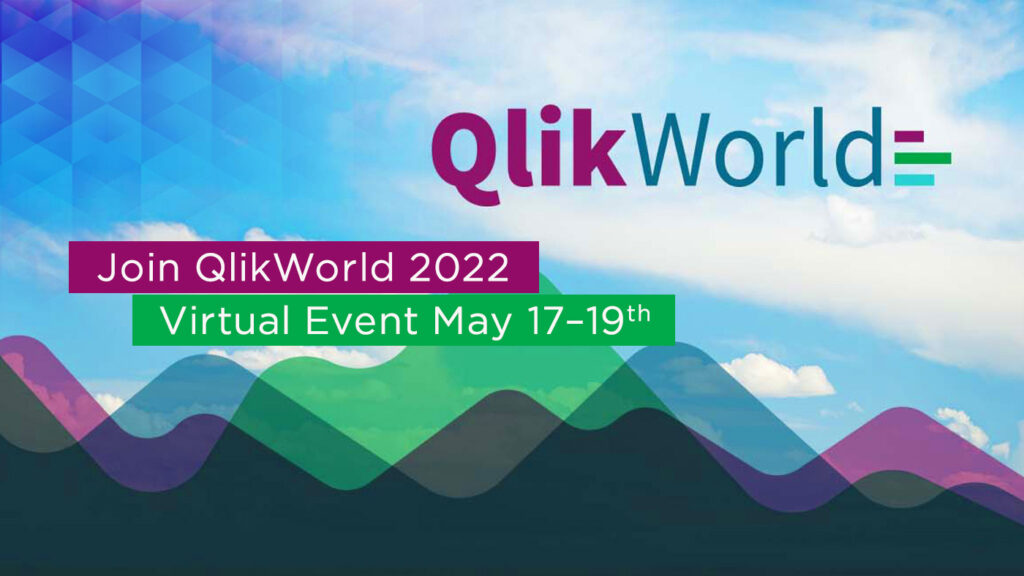 Tapahtumat
QlikWorld Virtual Event is the industry-leading, free global event featuring the biggest names in data. Join us for three days of inspiring keynotes, informative breakouts, and innovative technology combined with virtual networking opportunities. Register for your seat today!
>> Sign me up!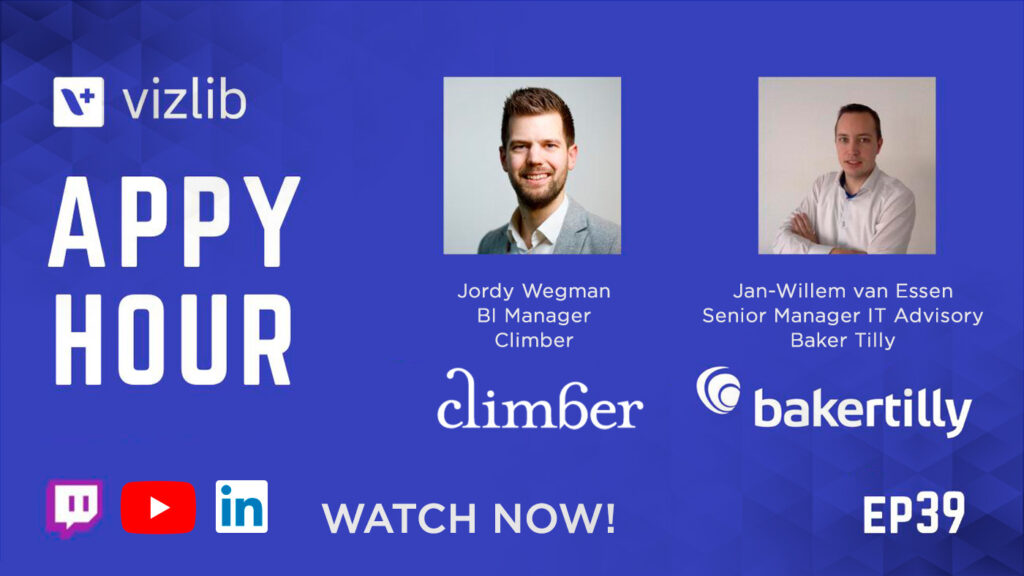 On-demand webinar, Tapahtumat
Hear the accounting and advisory firm Baker Tilly who are using Vizlib's extensions to enhance the standard functionality in Qlik Sense, making their day-to-day life easier while saving time and money for both their internal IT department and their clients. Watch this episode of "Vizlib Appy Hour" to hear how Baker Tilly reduced 90% of their internal support calls!
>> WATCH NOW!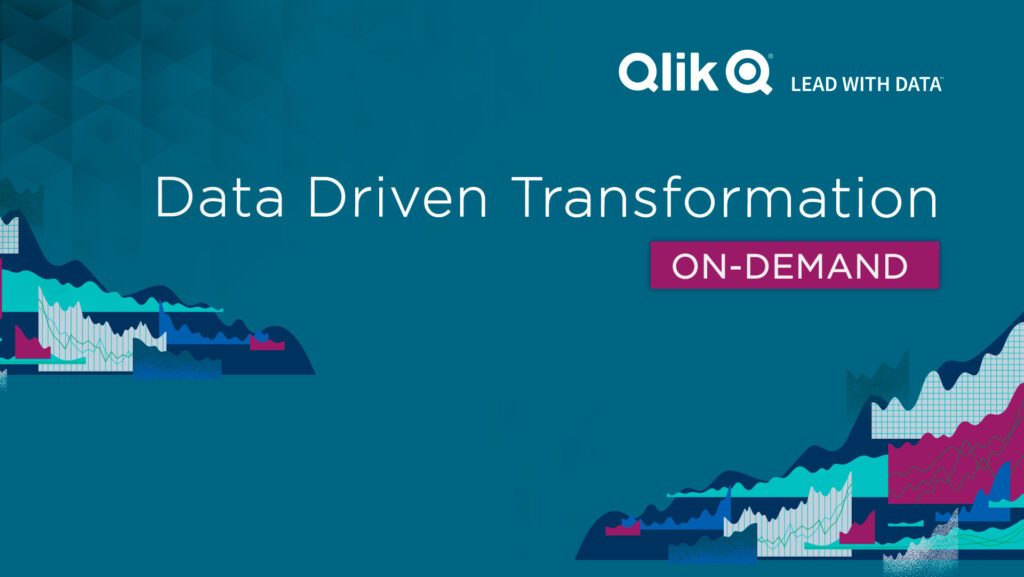 On-demand webinar, Tapahtumat
Varaa paikkasi Qlikin Data Driven Transformation -verkkotapahtumaan. Tapahtumassa kuulet, miten Caruna ja muut asiakkaat käyttävät Qlikiä datalla johtamiseen. Lisäksi opit, kuinka voit lisätä yrityksesi arvoa aktiivisen analytiikan avulla.
>> Katso tallenne