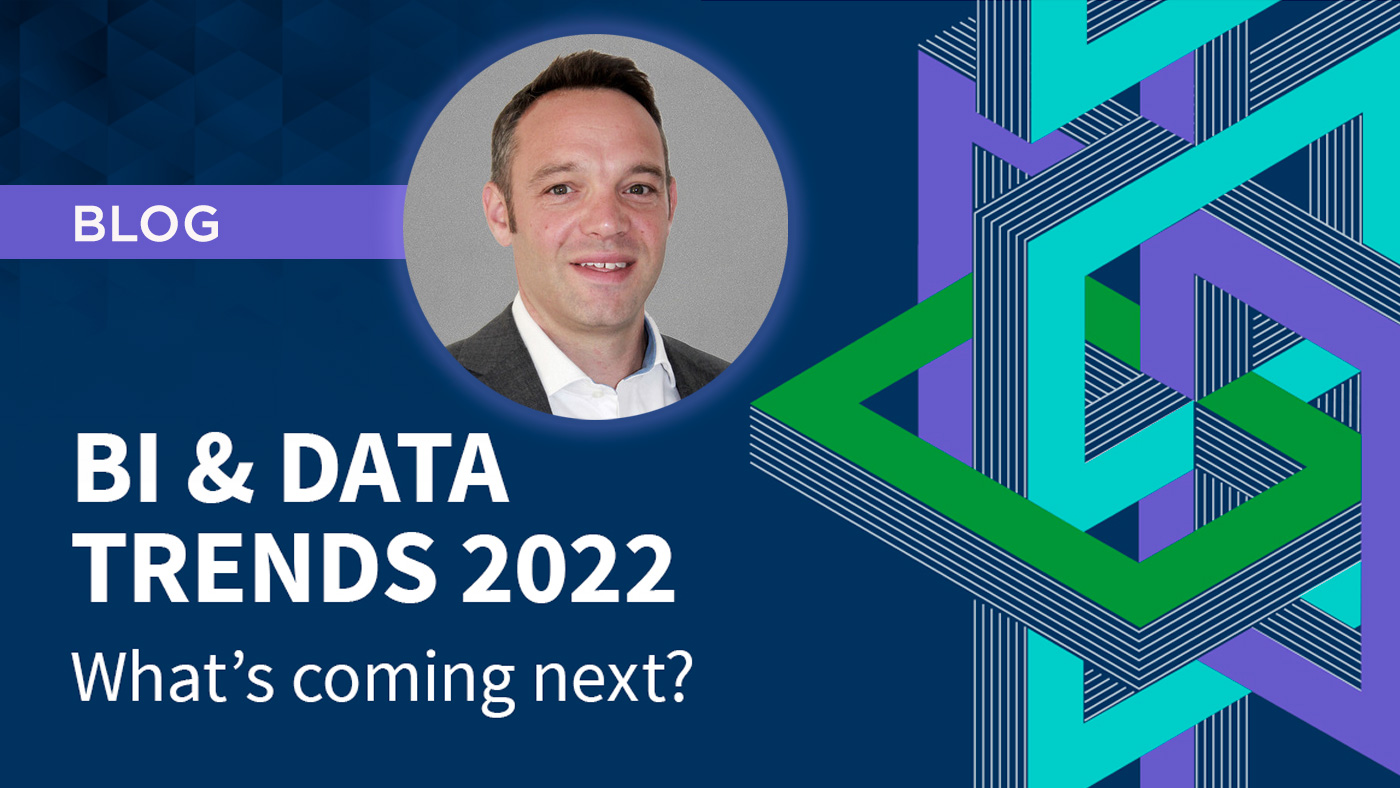 What does 2022 have in store for data and business intelligence?
As we near the end of January, hopefully you've now found your groove and stopped typing 2021 on auto-pilot. We all hope that 2022 is a much more settled year that enables businesses and individuals to plan and grow. However, there are still huge changes ahead of us when it comes to how we use data and business intelligence. In this blog we look at what could lie ahead and the BI and data trends that you need to be aware of.
1. The new buzz term is 'interwoven'
If you talk to Qlik, they'll tell you that in 2022 we'll see more 'interwoven' data that will spell the end of competition as we know it. By this they mean forming generative relationships with your partners, even your competitors, with mutually beneficial outcomes that are much greater and more innovative than you can achieve by going it alone. Dan Sommer, Senior Director, Market Intelligence Lead at Qlik held an informative webinar on January 11 on this subject which you can still access on our website here. You can also download the e-book on interwoven data that tells you everything you need to know.
There's no doubt that keeping data within your business and failing to access the vast reams of data that exist beyond it, will only hold you back. And now in 2022 the 'API economy' makes it much easier for systems to talk to each other so you can interweave data, intelligence, processes, and people. However, the key is for all businesses to realise the benefits of doing this, so they are willing to take the step of working with, rather than against, one another. We've seen the benefits of true collaboration and interwoven data with the vaccine development and roll-out during the coronavirus pandemic. Dan summarised how this can work more widely in his Qlik webinar when he said: "Mutually generated data and insights become your currency and successful business outcomes become your reward that keep this interwoven value chain together."
2. Businesses will secure their approach to data management
We can all breathe a sigh of relief that the days of uncertainty and even panic at the beginning of the pandemic seem to be behind us. That means that in 2022 businesses have the space to look at the changes they made over the past two years more objectively. This includes how they are using and future-proofing their data. For many that will mean looking a cloud-based solution such as Qlik SaaS, or moving to a cloud data warehouse or data lake. For others it could be about incorporating more sophisticated AI into their data management. Last year was all about 'the new normal', well it's no longer new… time to firm up, secure your strategy, and move onwards and upwards.
3. Data will be everywhere, for everyone
We're predicting that 2022 is the year that data is made easily available to every employee, every department, and every stakeholder. Dan Sommer from Qlik put this nicely in his webinar when he said; "Insights need to be like vapor, existing everywhere around every user and business process."
In the past, low levels of data literacy have held businesses back, but once again technology is solving that problem with more solutions such as TIM InstantML from Tangent Works doing the hard work for the user. It's a predictive analytics service for time series data, enabling anyone – not just a data scientist – to create value from business data. Solutions like this will support more businesses in 2022 to predict, plan, and act. However, that doesn't mean that you shouldn't continue to address data literacy gaps in your organisation. A more data literate world, is a more informed world, and that is good for everyone.
4. Time to prioritise security and data governance
Qlik rightly state that security must be a key consideration in an interwoven world. And of course, as more businesses embed their entire operation in the cloud, it's a subject that is on everybody's lips. As businesses become more adept at accessing and using data from a number of different sources, solid security and data governance processes need to be in place to protect them.
5. Using data for the greater good
In 2022, there are still huge societal issues to contend with, such as the climate crisis. Data and effective business intelligence can help us all to face these challenges. However, we need the collective will of businesses and individuals to succeed. This is something that we are passionate about at Climber and will be championing at every opportunity in 2022.
/James Sharp, Managing Director UK, Climber
Get in touch!
At Climber, we have helped hundreds of businesses to implement BI projects that successfully inform decision making and drive business outcomes. Talk to us today to find out how we can help you stay on top this year.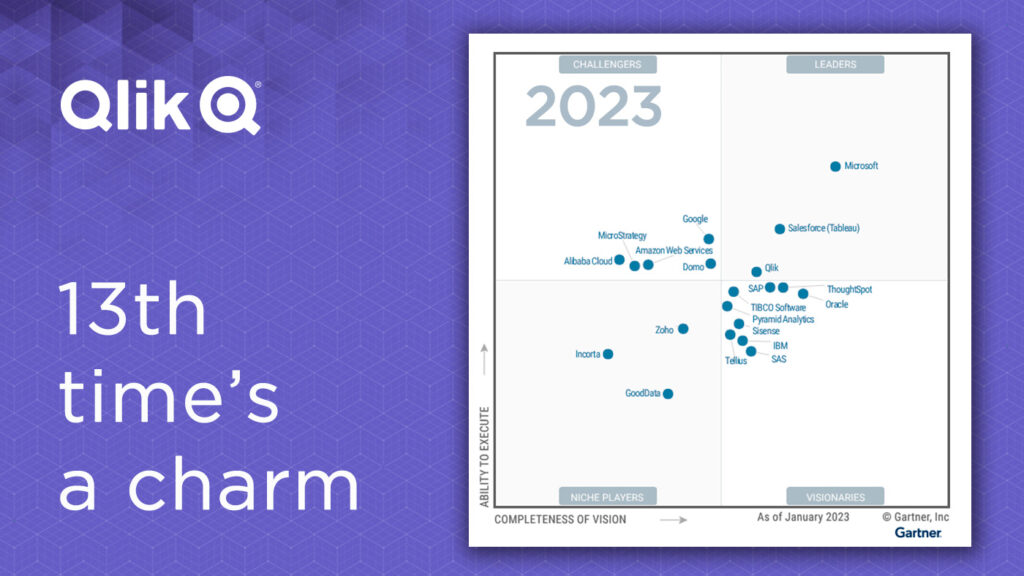 Uutiset
Get your free copy for an overview of the entire BI landscape and see why Qlik is recognized as a Leader in the Quadrant for the 13th year in a row.
>> Download the report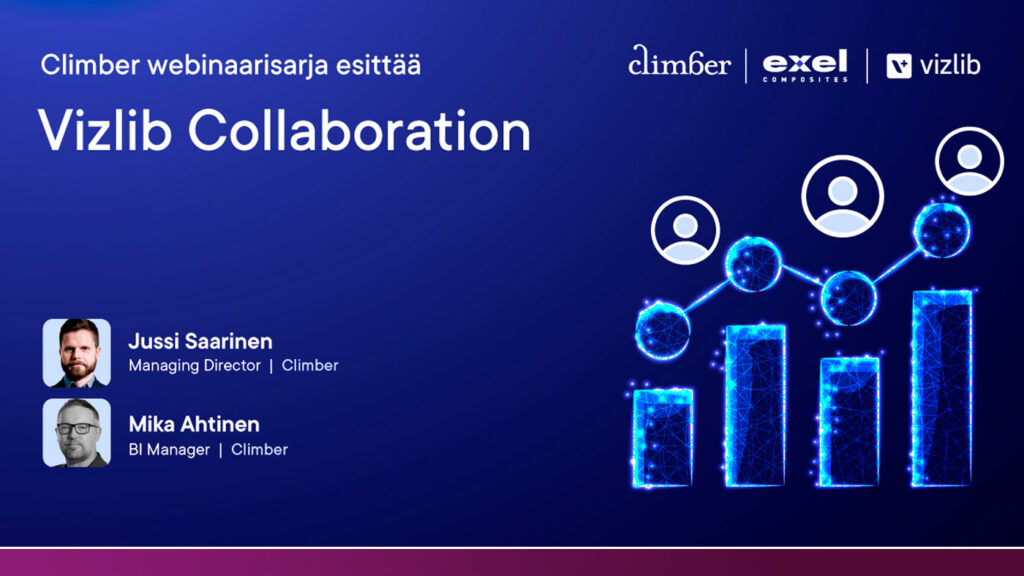 On-demand webinar
On tultu pitkälle siitä maailmasta, missä käyttäjät lataavat datan sovelluksista Exceliin, jakavat kuvakaappauksia sähköpostitse tai käyvät kankeaa keskustelua itse asian, analytiikkasovelluksen ulkopuolella. Kaiken tämän ja paljon muuta voi tehdä moderneilla työkaluilla suoraan Qlik Sense -sovelluksen sisällä Vizlib Collaboration -laajennusten avulla. Tule tutustumaan kanssamme lukuisiin käyttötapauksiin. Kuule miten asiakkaamme Exel Composites on ottanut Collaboration -paketin käyttöön. Katso miten konsulttimme esittelevät Vizlib Collaborationin eri mahdollisuuksia.
>> Katso tallenne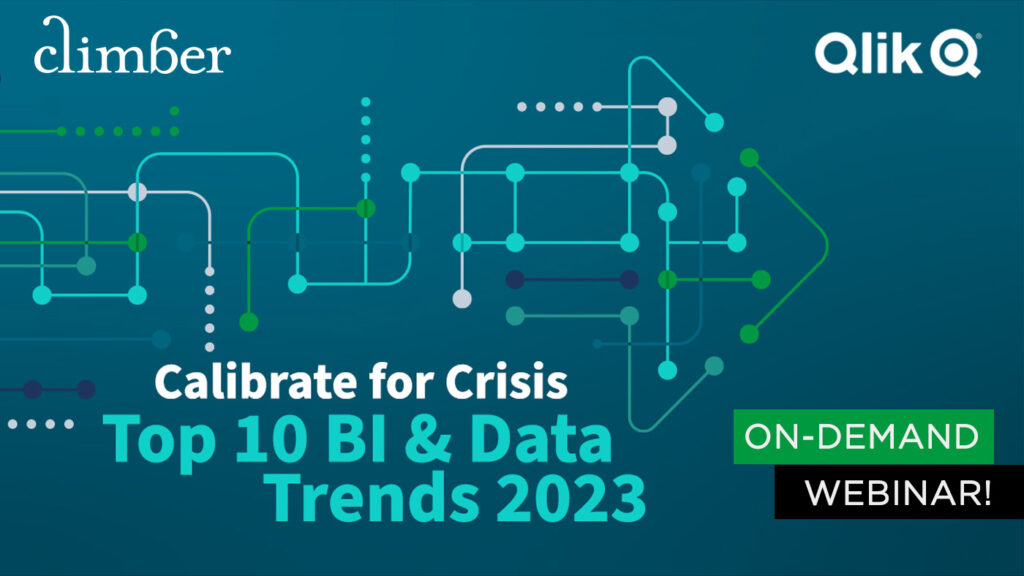 On-demand webinar
Calibrate for Crisis – View this on-demand Qlik webinar, with Dan Sommer! He discloses the top 10 BI & Data trends that will impact organizations over the coming year and what you need to know to stay ahead.
>> To the webinar!